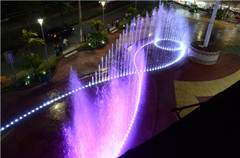 date_range

Posted On

: Aug 08' 2016
location_city

City

: Changsha
language

Country

: China
content_paste

Enquiry No.

: S-139602
library_books

Catalog

: Available Catalog
Music fountain is kind of construction, every single project is different from each other. It usually takes 4 steps to for building one music fountain:
1.Buyer offers the size and Shape of the water area;
2.Himalaya Music Fountain makes the design, including AutoCAD drawings, Perspective Photos and quotation list;
3.Confirmation of Designing, Contracting, Production and shipment;
4.Installation.

Contacts Details

Changsha Himalaya Music Fountain Co.

Changsha Himalaya Music Fountain Co.