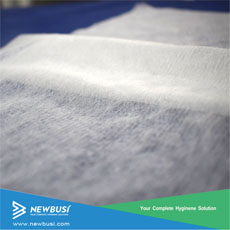 date_range

Posted On

: May 25' 2017
location_city

City

: Quanzhou
language

Country

: China
content_paste

Enquiry No.

: S-141616
library_books

Catalog

: Available Catalog
Application:
As hydrophilic nonwoven of the top sheet of baby/adult diaper,sanitary napkin ,panty liner and under pads.
Character:
* Made by Taiwan machine,with stable and excellent quality.
* Spunbond layer is consist of continuous filament, with good tensile strength and elongation.
* High hydro static head and good air permeability
* Anti-acid and anti-alkali.

Contacts Details

QUANZHOU NEWBUSI IMPORT &EXPORT CO.,LTD

3f Lidun Building Huxin Street Fengze District