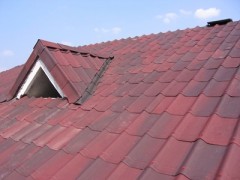 date_range

Posted On

: Jun 05' 2017
location_city

City

: Qingdao
language

Country

: China
content_paste

Enquiry No.

: S-141774
library_books

Catalog

: Available Catalog
Roof sheets, Roofing Sheets, Corrugated sheeting
KRS Corrugated Sheeting - 200 x 95 x 03cm
Corrugated sheeting is the ideal, general purpose, Resin or Btumen sheeting for roofing and cladding.
Features: Lightweight, quick and easy to use.

Contacts Details

Qingdao Krs Perfect Roof Co. , Ltd.

No. 160 Jinsongsan Road, Shibei District