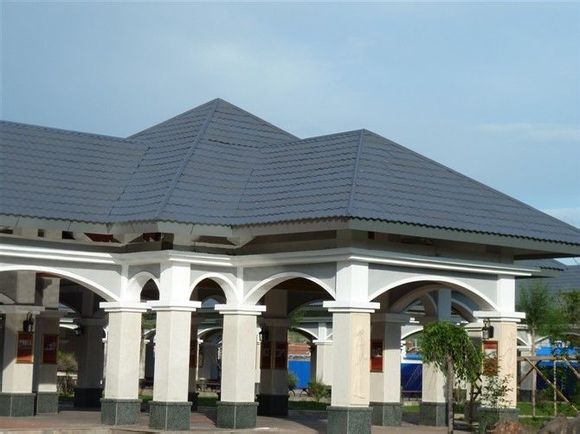 date_range

Posted On

: Jun 12' 2017
location_city

City

: Qingdao
language

Country

: China
content_paste

Enquiry No.

: S-141874
library_books

Catalog

: Available Catalog
Colorful stone coated metal roofing tile characteristics
1,Lightweight and strong
Weight per square meter is only one sixth of the traditional concrete or clay tiles. With the tiles fastened securely, it's hard for the roof to collapse. Meanwhile, considerable savings can be realized under the lines of transportation, storage and installation.

Contacts Details

Qingdao Krs Perfect Roof Co. , Ltd.

No. 160 Jinsongsan Road, Shibei District