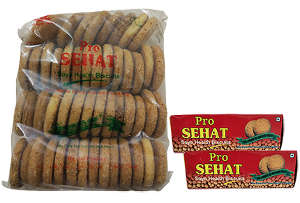 date_range

Posted On

: Jul 19' 2017
location_city

City

: Indore
language

Country

: India
content_paste

Enquiry No.

: S-142285
library_books

Catalog

: Available Catalog
Soya biscuits offer a perfect balance of supertaste and good health.
They have the best combination of nutrients including essential carbohydrates, protein and fiber.
Due to their high fiber content these biscuits are good for heart as well as digestive system.
These are excellent snack choice in place of unhealthy junk foods.
Soy protein improves mental and physical abilities of children along with improved memory level.

Contacts Details

Plot No. 4, Sanwer Road, Narwal, Near Avantika Gas Plant, Sector-E