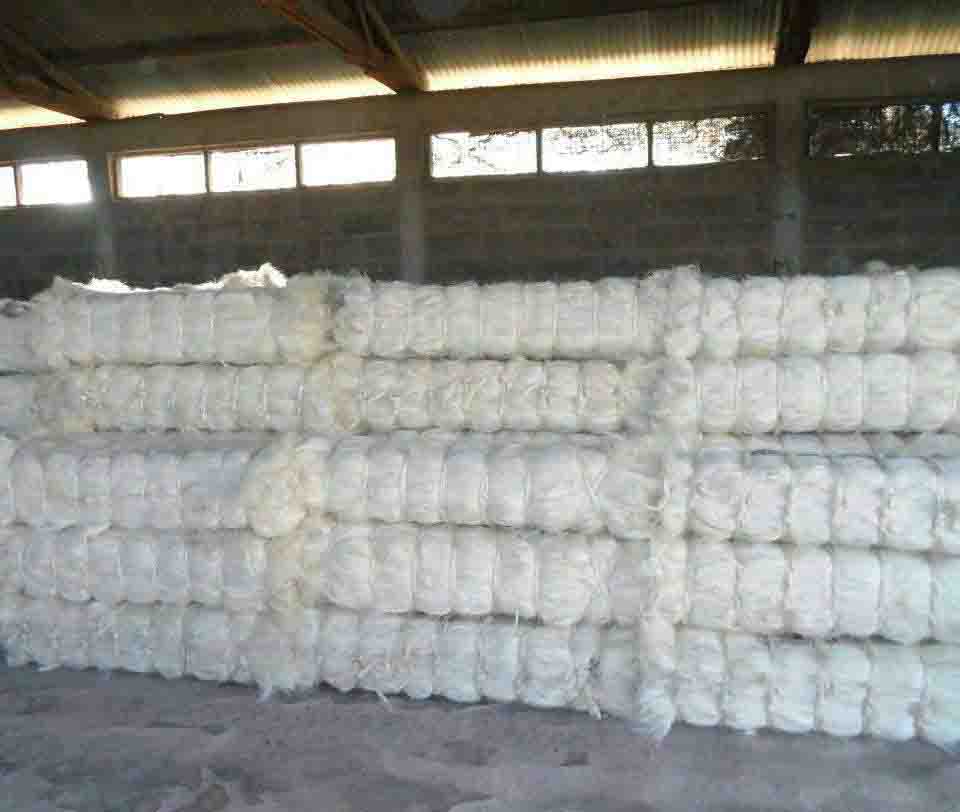 date_range

Posted On

: Jul 29' 2017
location_city

City

: Nairobi
language

Country

: Kenya
content_paste

Enquiry No.

: S-142365
library_books

Catalog

: Not Available
PRODUCT SUMMARY
UG grade sisal fibre is $1000 per Metric Ton
The Sisal bales are available in 100kg & 250KG
GRADE UG
Origin: Kenya , Tanzania
Fiber Strength: -≥880N
Length: -≥80cm
Trash Content: About-3%
Moisture Regain: – 11
Color : – Cream white natural
Diameter : – 0.35mm
Packing of the bales is in sisal ropes.
Length of fibre is from 60cm (2 feet) upwards. Color of fiber is brownish and spotted due to damaged leaf or greenish due to insufficient water during decorations.

Moreover, fiber is properly brushed, free of undecorticated barks, harshness, knots, tousled and bunchy ends. It is also free of tows.

A 40ft container carries 28 tons sisal fibre, 280 bales of 100 kg per bale. A 20ft container carries 14 tons sisal fibre, 140 bales of 100 kg per bale.

Contacts Details

K.P. Flats.2nd Floor, Rm No. 5 Milimani Road, Nairobi, KENYA