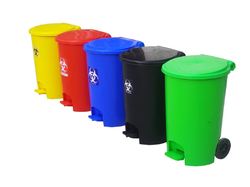 date_range

Posted On

: Aug 23' 2017
location_city

City

: Kolkata
language

Country

: India
content_paste

Enquiry No.

: S-142726
library_books

Catalog

: Not Available
The foot operated Bio Medical Waste Bins are specifically designed
for controlling the cross infection possibilities in the places like
hospitals and nursing homes. Made from quality material,
these waste bins are segregated on the basis of colors
for the easy division of waste. The bins are ideal for
ward / theater and wherever the segregation of waste is required.

Contacts Details

CALCUTTA CHEMICAL CORPORATION