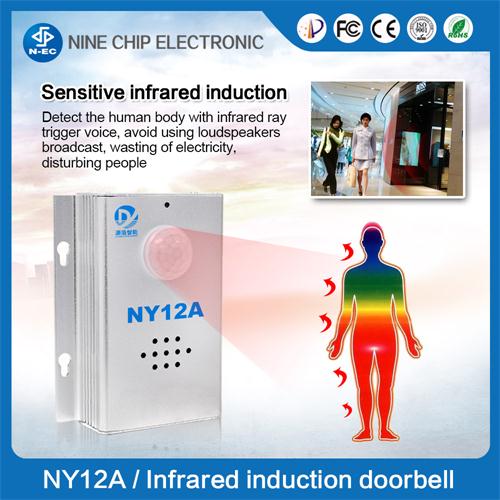 date_range

Posted On

: Aug 24' 2017
location_city

City

: Guangzhou
language

Country

: China
content_paste

Enquiry No.

: S-142732
library_books

Catalog

: Not Available
1)High sound quality
2)DIY sound form TF card
3) The delivery is quick, the reserve is big.
4)100% tested before shipping
5)Made of Quality material, premium craftsmanship
6) Excellent after-sale service
7)Perfect after-sale service
Our Wireless human body infrared sensor door alarm can be widely used in the galleries , supermarkets, store,salons,hotel,restaurant,subway stations, elevators, and so on.

Contacts Details

Nine Chip Electron Science & Technology Co., Ltd.

Room 507, courtyard 18 area C, Mubei west street, Tianhe district, Guangzhou, Guangdong province, China.