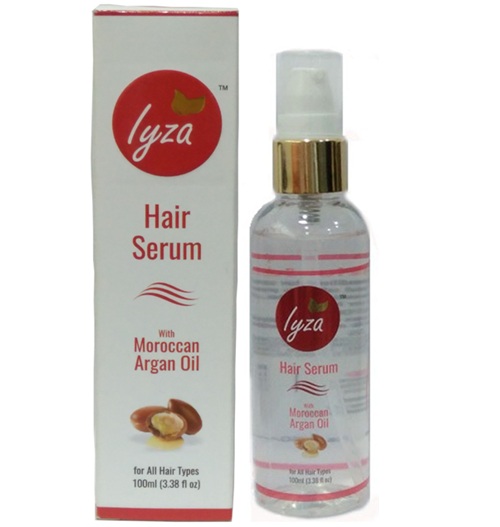 date_range

Posted On

: Jan 18' 2018
location_city

City

: Pune
language

Country

: India
content_paste

Enquiry No.

: S-144319
library_books

Catalog

: Available Catalog
Iyza hair serum is a premium hair serum which is loaded with moroccan argan.

· repairs and nourishes dry hair.

· gives hair a shiny finish.

· Instantly eliminates frizz and wiry, unmanagable hair.

· Iyza hair serum is ideal for use on just strainghened hair makes it glossy and sleek.

· Recommended for all mens and womens.

Contacts Details