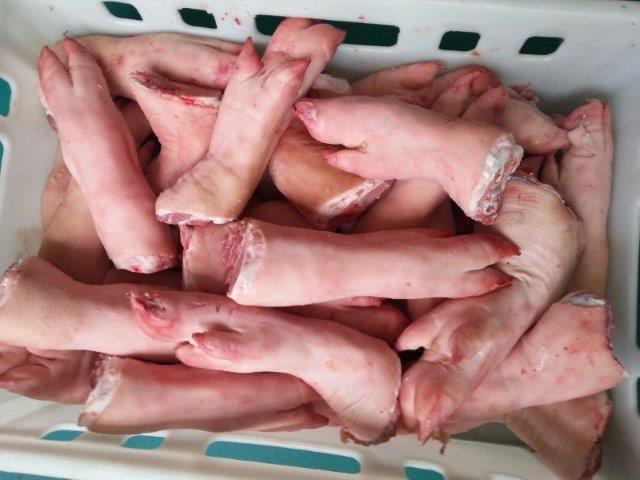 date_range

Posted On

: Feb 01' 2018
location_city

City

: Pichidegua
language

Country

: Chile
content_paste

Enquiry No.

: S-144455
library_books

Catalog

: Not Available
We have Pork Front Feet, Short Cut, average length is 17-18 cm and average weight is 300-350g.
White skin, no hair, no black pads or ammonia burns.
Packing: in cartons of 10kgs, bulk. Origin of products is Chile.
No Ractopamine detected in all products. Health certificate will be provided for each shipment.
Contact us to get more information.

Contacts Details