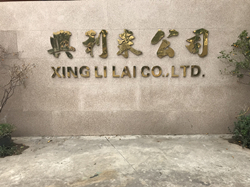 date_range

Posted On

: Mar 21' 2018
location_city

City

: Jinjiang, Quanzhou
language

Country

: China
content_paste

Enquiry No.

: S-144782
library_books

Catalog

: Available Catalog
We are Trading Co., Ltd. We are also a manufacturer, specialized in twisting yarn for woven label and fancy yarn for sweater around 20 years.
We would like to take this opportunity to introduce our company and products, with the hope that we may cooperate with your company in the future.


Contacts Details

Jinjiang Xinglilai Yarns Co.,Ltd

Jinjiang Electronic Commerce Ares