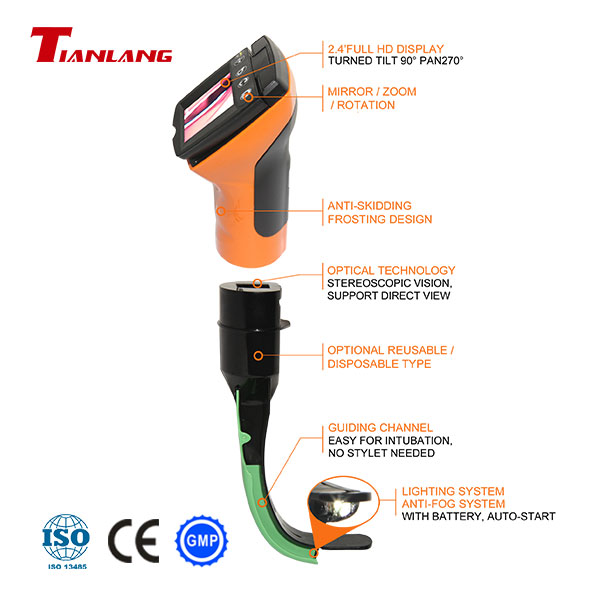 date_range

Posted On

: May 18' 2018
location_city

City

: Shenzhen
language

Country

: China
content_paste

Enquiry No.

: S-145158
library_books

Catalog

: Available Catalog
1.Split type laryngoscope: Include disposable blade + reusable core, the core can be recharged and used 100 times. The blade is water proof and fully protect the core, so the core no need to sterilize. Suitable for routine intubation. Adult / Children size.

2.Fully disposable laryngoscope: Build-in battery, start within 3s, only single use. Suitable for emergency / first-aid / ambulance / remote locations. Adult / Children / Infant size.

All these laryngoscope can work with 2.4' visualizer or only work with eyecup.

2.4' visualizer can connect to 15.6' PC by WIFI (≤20m). PC will show the real-time video and store video automatically. Suitaable for clinical teaching.

Contacts Details

Shenzhen Tianlang Medical Equipment Co., Ltd