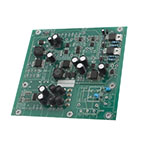 date_range

Posted On

: May 23' 2018
location_city

City

: Shenzhen
language

Country

: China
content_paste

Enquiry No.

: S-145185
library_books

Catalog

: Available Catalog
We are the professional manufacture of PCB design/SMD/ PCB assembly.
We are able to handle Small as well as large volume production with flexibility.Contact us freely if needed.


Contacts Details

Shenzhen Henghongda Electronics Co., Ltd

Building D, zhongxi Industrial park, Shajing Street, Bao'an District.