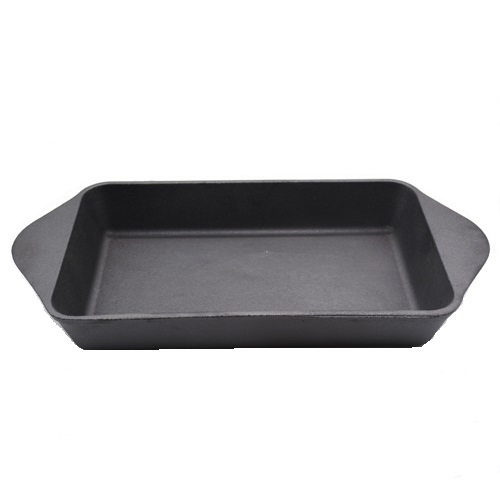 date_range

Posted On

: Aug 09' 2018
location_city

City

: Handan
language

Country

: China
content_paste

Enquiry No.

: S-145845
library_books

Catalog

: Available Catalog
To clean your cast iron grill pan it is recommended not to use soap after the initial wash since it can remove the seasoning of your skillet. Its recommended
to use hot water and a sponge or stiff brush and always dry after cleaning. For stuck on food scrub with coarse kosher salt and water and then dry after.
Never place your grill pan in the dishwasher.

Contacts Details