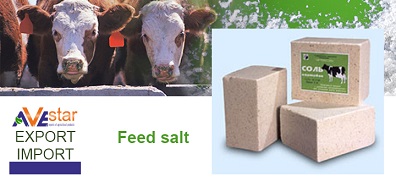 date_range

Posted On

: Aug 01' 2017
location_city

City

: Dubai
language

Country

: UAE
content_paste

Enquiry No.

: S-142390
library_books

Catalog

: Not Available
Feed salt for feed industry: milled, in briquettes.
It is used as a mineral additive for cattle, poultry and as a production component in natural and concentrated mash and protein admixtures.
Country of origin – Ukraine.
Company A.V.E. STAR can deliver this product in the required quantity and in a clearly defined time.

Contacts Details

Jumeirah Lake Towers,Cluster F, HDS Tower, office 2810