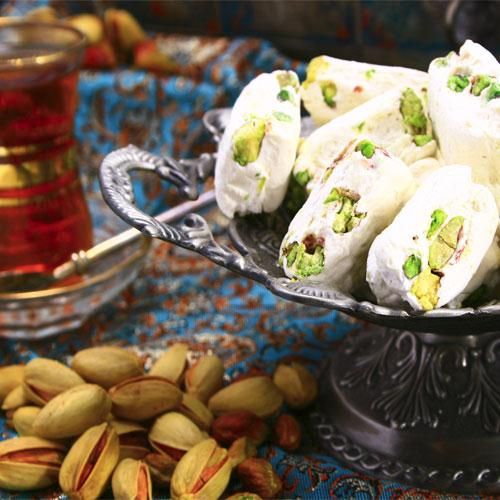 date_range

Posted On

: Jul 24' 2018
location_city

City

: Tehran
language

Country

: Iran
content_paste

Enquiry No.

: S-145688
library_books

Catalog

: Not Available
The Best Traditional Sweets to Try From Persia
Persian Pistachio Noughat
Exotic and delicious, Persian pistachio nougat is a traditional confection, made with the rare delicacy of a tiny insect's honeydew, has been popular for centuries. It is commonly known as gaz & instantly recognizable by its spongy consistency and plush sweetness, gaz is a heavenly confection to enjoy with tea and friends.


Contacts Details

Unit 1, No.415, Seyed Jamalledin St. Yousef Abad,