Verified Member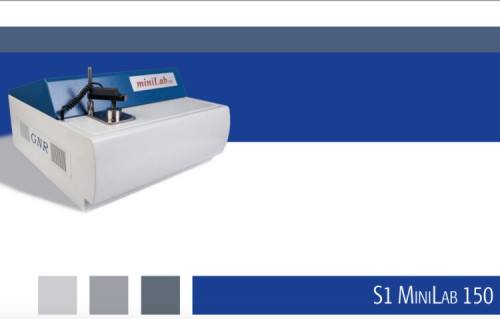 date_range

Posted On

: Jan 12' 2019
location_city

City

: Gurgaon
language

Country

: India
content_paste

Enquiry No.

: S-147150
library_books

Catalog

: Available Catalog
Spectrometer S1 MiniLab 150 imported from Milan, Italy ready stock and packed, ready to be transported to the buyer for Immediate Sale.

Description-It is the newest Spark Emission Spectrometer designed by GNR to celebrate its 30th year of operation. Nowadays MiniLab instruments are ones of the smallest and lightest compact optical emission spectrometers available on the market with outstanding analytical results in this category.
S1 MiniLab 150 Spark Emission Spectrometer combines easiness of use, low maintenance cost, very competitive price with the most advanced technological optical and electronic components. S1 MiniLab 150 is a Multi Matrix spectrometer for Ferrous Alloys, Aluminium alloys and Copper alloys.Thanks to its innovative optical design, S1 MiniLab 150 is the only spectrometer of its class to mount high
resolution CCD with 3.648 elements to ensure the best spectral resolution (< 15 pm).

Contacts Details

948,2nd floor,sector-40(Back side of Community Center)Gurgaon - 122002Haryana INDIA

www.perroglobalexports.com