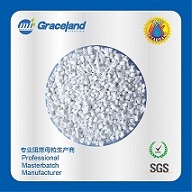 date_range

Posted On

: Apr 06' 2017
location_city

City

: Weifang
language

Country

: China
content_paste

Enquiry No.

: S-141015
library_books

Catalog

: Available Catalog
Professional manufacturer of flame retardant masterbatch for engineering plastics. High quality and competitive price are our promise.
Besides good fire-resistant effect with low added quantity, our flame retardant masterbatch also has the advantage of dust-free, much more convenient usage, good dispersibility and well compatibility with matrix resin, etc.
Hope there is some chance of our cooperation.


Contacts Details

Weifang Graceland Chemicals Co. , Ltd